AWNA Member Website package

AWNA in partnership with our website developer Mediashaker have created a website package to make it affordable and simple for our members to have a professional looking website, with clean and concise content and page layout.
Our website package uses Shout CMS software which is simple and easy to use. All changes are done with menus and buttons, so it is simple for you to manage changing or updating your site content.

You will get a site who's look, feel and content capture the essence of your newspaper and community.

Our website package using Shout CMS software gives you...
help crafting your content and page layouts
simple menus and buttons for everything from hyperlinking text or images, to adding YouTube videos or managing a picture gallery
access to SEO meta tags and social media
widgets for Facebook and Twitter

carousel and featured pages functionality

build online forms
e-commerce store if you needed


create and send mass emails
CRM contact data base
manage memberships or recurring billing
Security groups and identifiers to control access to content or products on your site
email accounts with webmail access
Mediashaker's Shout CMS team looks after maintaining software stability and integrating new functionality for you
Overview of using ShoutCMS in your day...
Help crafting your content and page layouts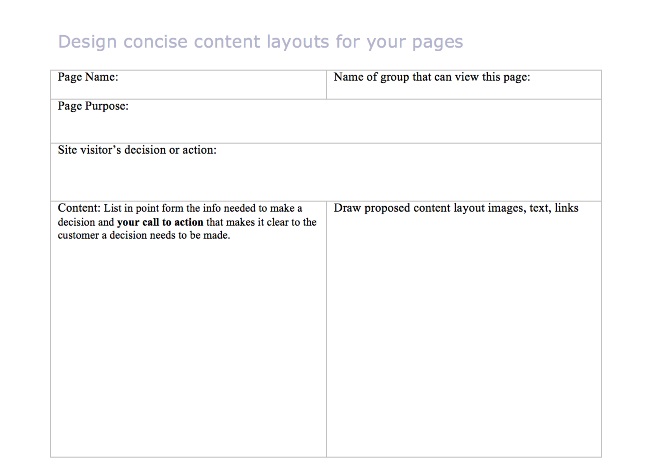 Great websites are like a great host, they guide people to what they need without them having to think about it.
As part of the page you get guide sheets and processes developed by the people who's passion is building website. All day long. The guide sheets will helps you map out the purpose of each page on your site, and figure out the content that reflects the fact you actual understand your customers. This way after your new site is build you have a process in place to helping you to continuously create page content call to actions.
---
Simple menus and buttons for everything
For adding a new page, changing your text, hyperlink text or images to a webpage, PDF, email, or adding a YouTube video.
You can add a gallery, comments, online forms, social widgets, banners and more to any page on your site.
Each page has it own text fields for you to type in or change the SEO meta data for search BOT titles, keywords, and the text for page description that shows up in Google search results.


---
Updating your content on your home page takes seconds
It takes just seconds to change the content on your home page by using the Shout CMS featured content function. With a simple menu you can select the pages you want to feature in your carousel, or below your carousel as medium, small or large featured thumb nails. Shout CMS creates the carousel or thumb nail page view, including page name, image, text and adds the read more button for you.



Below is a sample home page build with our featured content function, carousel at the top, and medium and small content thumbs at the bottom to use the featured content function you click on the browse button, then select the page on your site you want to feature on your home page, either in the carousel, or as a small, medium or large feature and Shout CMS does the rest for you.
| | | |
| --- | --- | --- |
| | | |
---
Create a beautiful online store to sell your products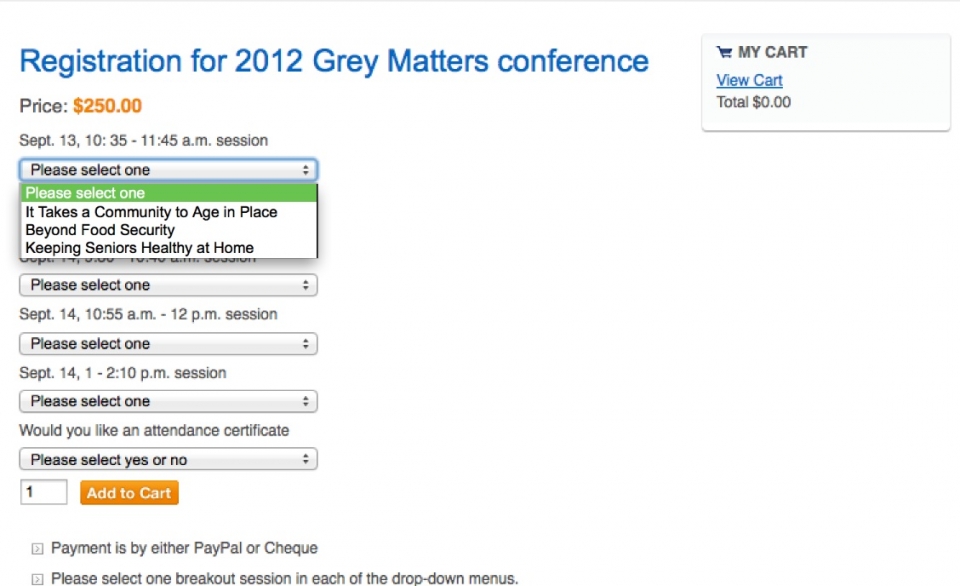 Create online products or registrations or subscriptions in minutes. The Store can also be used to sell and manage conference or event registrations. SEO your products and add sales for everyone or by customer group. Comes with integrated shipping function.

Track inventory, import or export your products and create reports form a range of choices. Select from different payment gateway partners including Paypal.


---
Add a gallery to any page on your site
| | | |
| --- | --- | --- |
| Select from Thumbnail, Carousel, Minimal or Product galleries | | Change order of image by clicking and dragging, each image has text caption boxes |
---
Add secure areas to your site for your processes, sales people, members or customers...
Any page on your site can be set to be viewable by the group of people you specify. Customers, committee members, board members… while keep it secure from the public.
This way your website can help you manage your processes. Instead of valuable information being in a binder on a shelf, your team can access the information they need, when they need it.
Reduce the time you spend explaining, training or orientating people on your team. Or process information for volunteers, committee or board members.
---
Build online forms in minutes

With ShoutCMS you can build online forms in minutes. Select from a drop down menu the different functions available for the fields on your form. For each form, set its own thank you page, and the email addresses for the people who will get an email version of the forms content once a form has been completed. You can export the contents of a series of forms into a CSV file to view or manage the data from the form as you need. Great for doing an RSVP to an event.


| | | |
| --- | --- | --- |
| Below is a sample of a form built with Shout CMS | | when building a form select the functionality you need for each field from a drop down menu |
---
Membership renewals, create invoices or quotes for services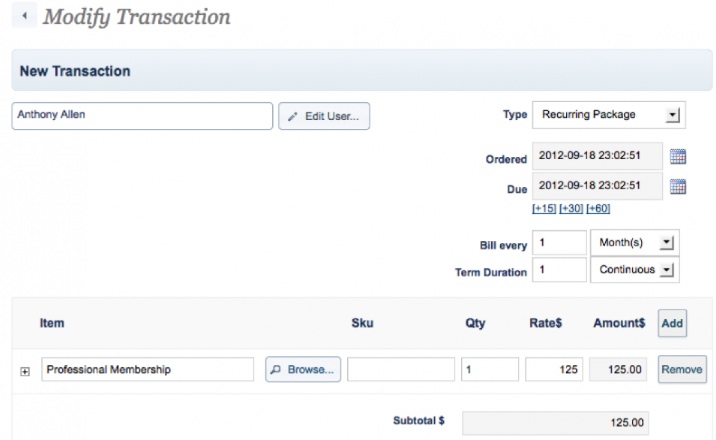 ShoutCMS flexible invoicing makes it straightforward for you to mange membership renewals, create invoices or quotes. With the online payment gateway, you can also process your clients credit card info for payment when completing a service at their site.
---
CRM contact database simplified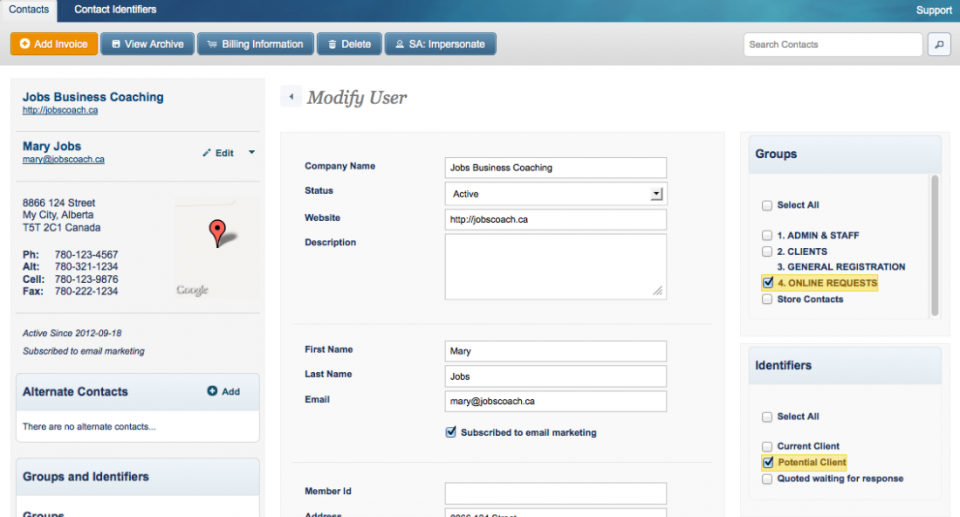 We designed our contact database so it would be straightforward for you to manage your customer relationships, form potential, quoted, currently doing client work, to your team, and suppliers.
Create as many groups and identifiers as you need to arrange, or make it quicker to find people in your contact database.

Add administrator viewable only notes to a person's file, create an invoice or using the map feature to find directions to their place.


---
Mass emails to your customers, potential customers or your team
Buy using content templates you can create mass emails in minutes with the same content editor used to build your web pages.

Use groups, contact identifiers or select specific people from your contact database to send the mass email to. And yes you can send a test of your mass email to yourself first if you wish.

Contact

Mediashaker

for more information.

<! -------- Eof Page Content --------->